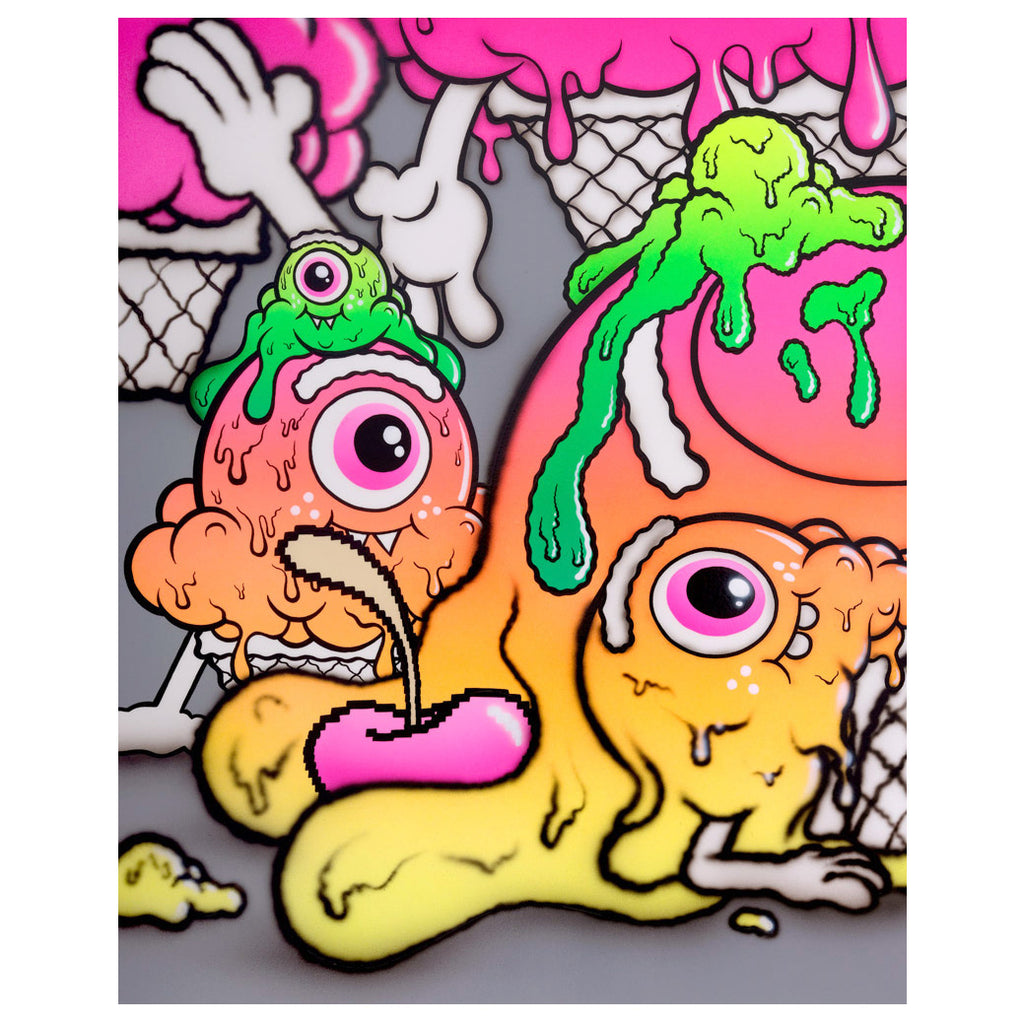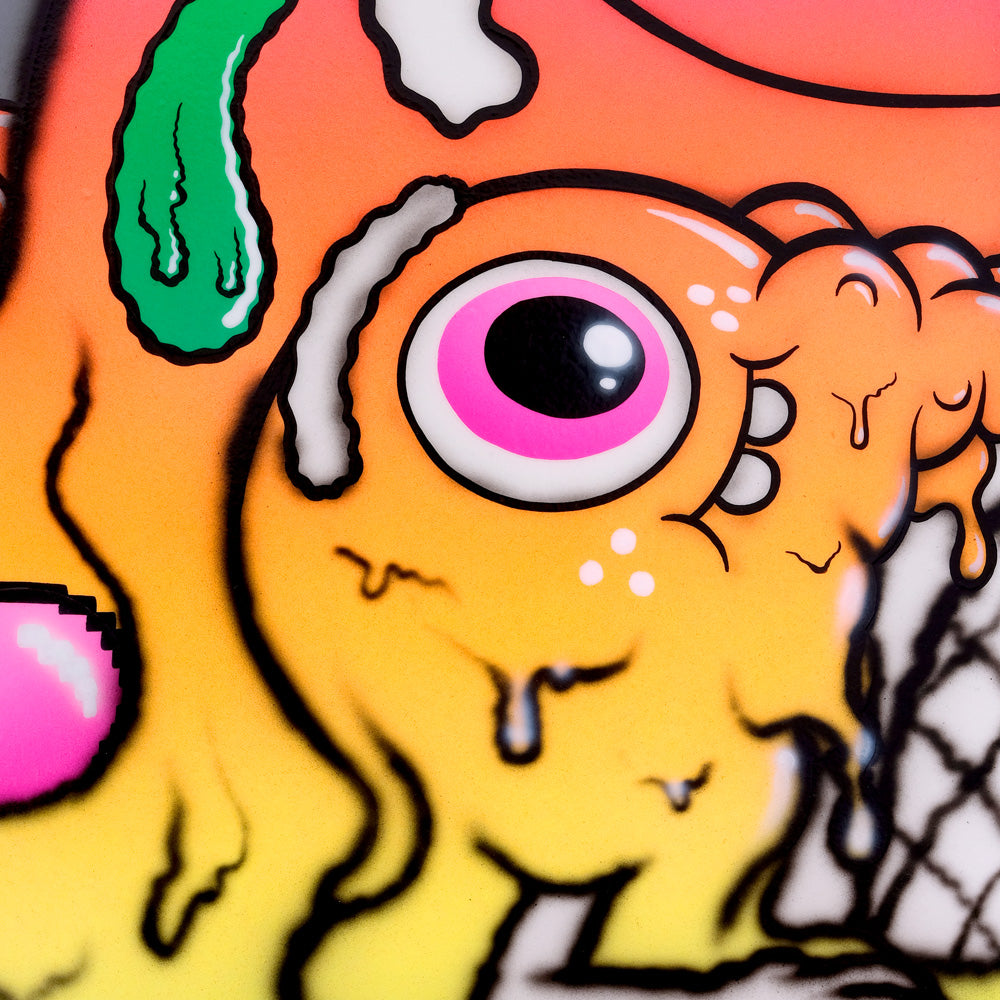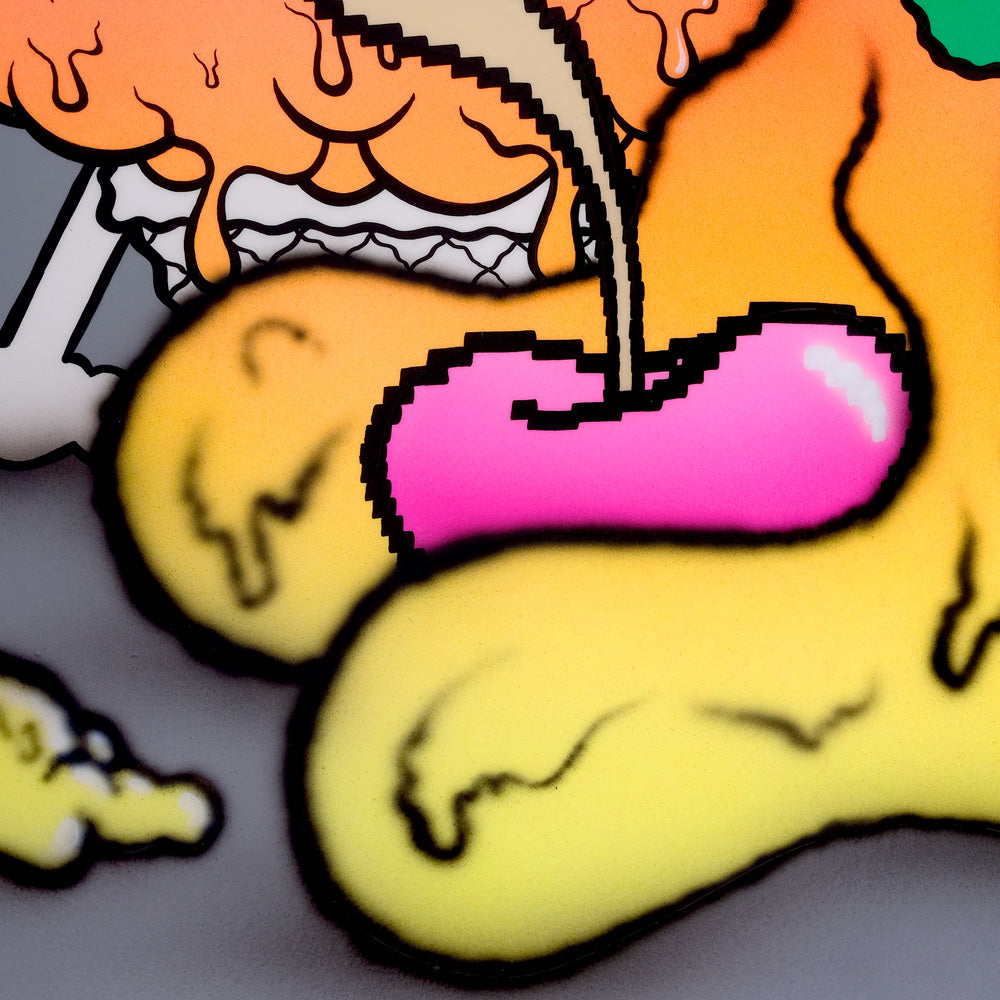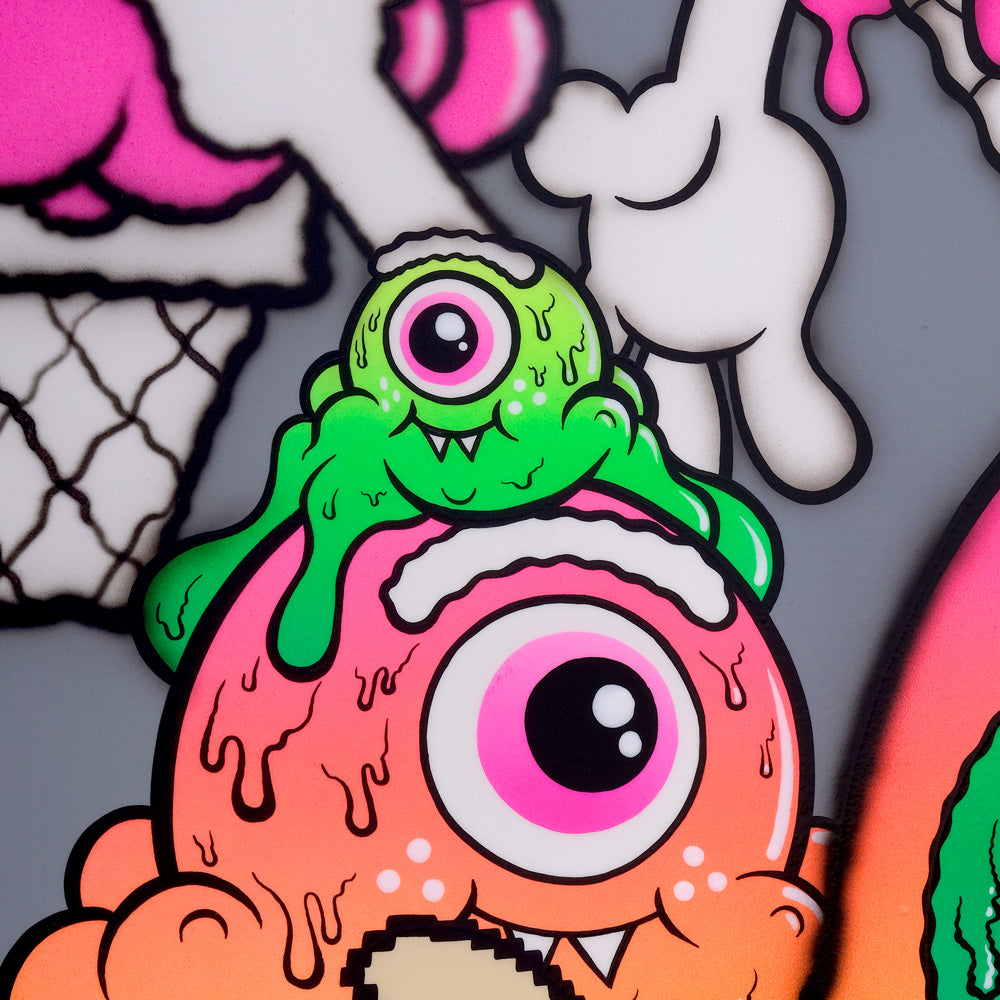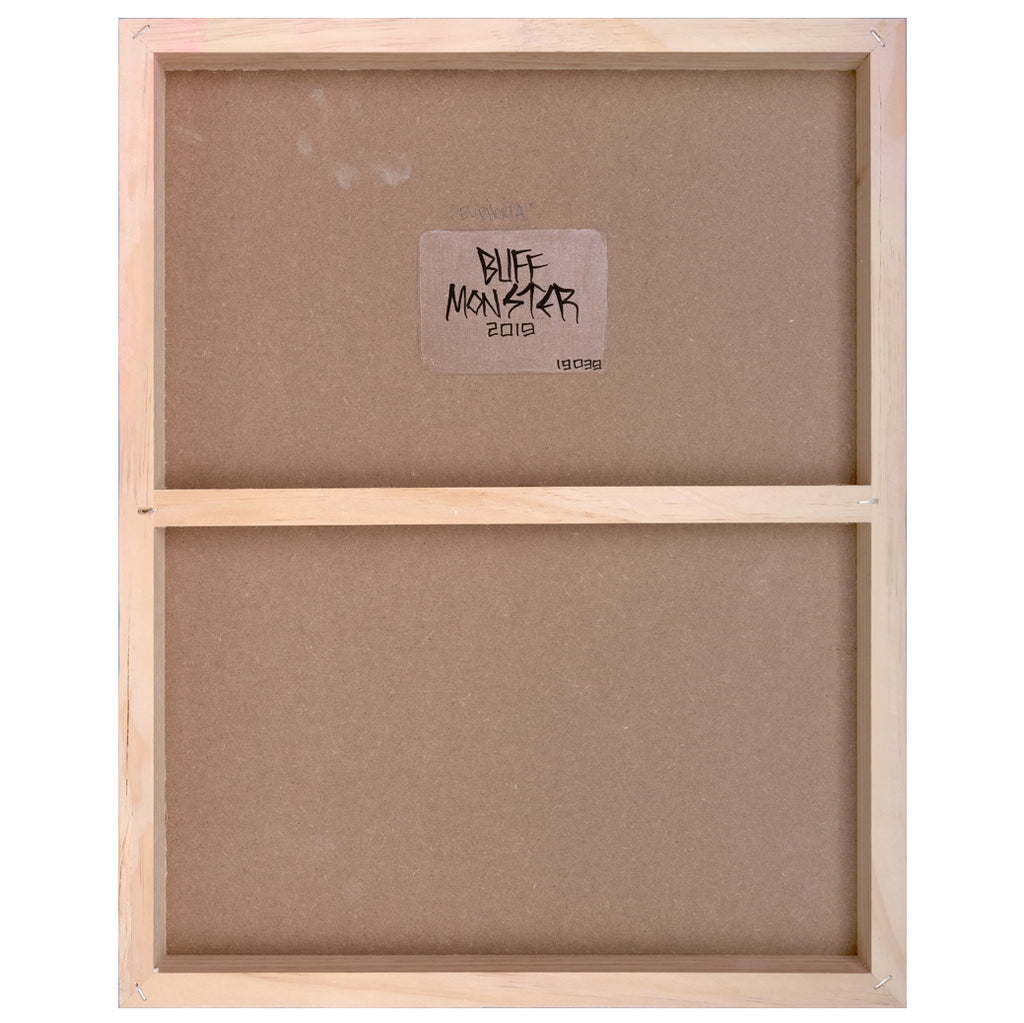 Euphoria Original Painting
Part of the experimental Euphoria drop. For the NFT version, click here.
I painted this piece in 2019 but it was never shown in a gallery. I really wanted to try a unique composition with this one. All the colors (and that sweet gradient) are painted with an airbrush, and then I used airbrush and a regular ol' brush for the linework. 16x20 inches isn't a typical size for me, that makes it special. It's got a nice sweet clear coat and it's signed and dated on the back, as usual.

Acrylic on cradled wood panel, 16 x 20 inches (41 x 51 cm)
Signed and dated on the back


Please read the rules of the auction before bidding:
Auction starts at 11am EST on September 10 and ends at 11am EST on September 12.
Anyone located in the countries that we ship to may bid.
Please log in to your Stay Melty account to bid.
$25 minimum bid increments.

Popcorn bidding (which means no sniping). Bids in the last minute will extend the auction another 2 minutes, until there are no new bids in the last minute.
The winner will be notified by email. You'll have 24 hours to pay, otherwise the next highest bidder will automatically be notified.
Any customs duties, VAT or taxes due are the responsibility of the winner. 
All sales FINAL. No returns, refunds or exchanges.
Good luck!